CDL Skills / Crane Operations Training Program (300 Clock Hours)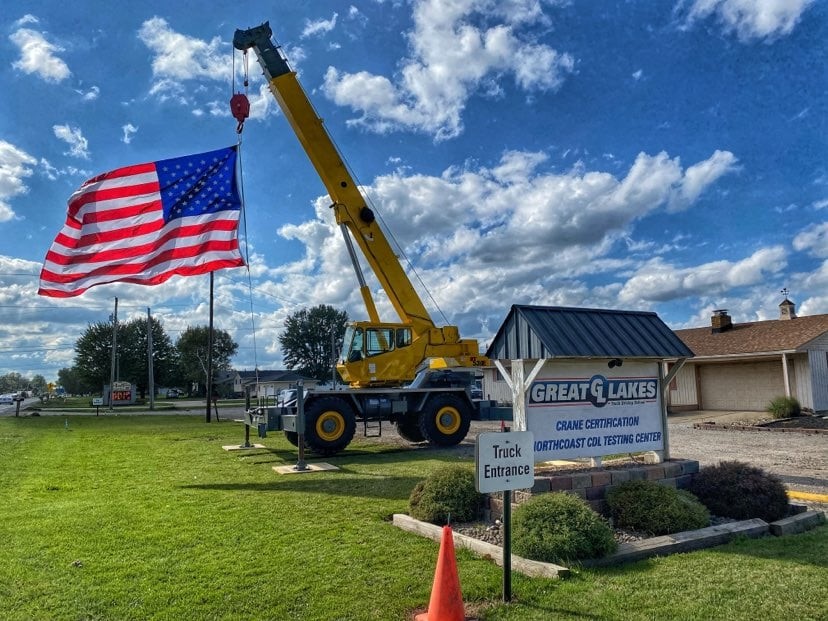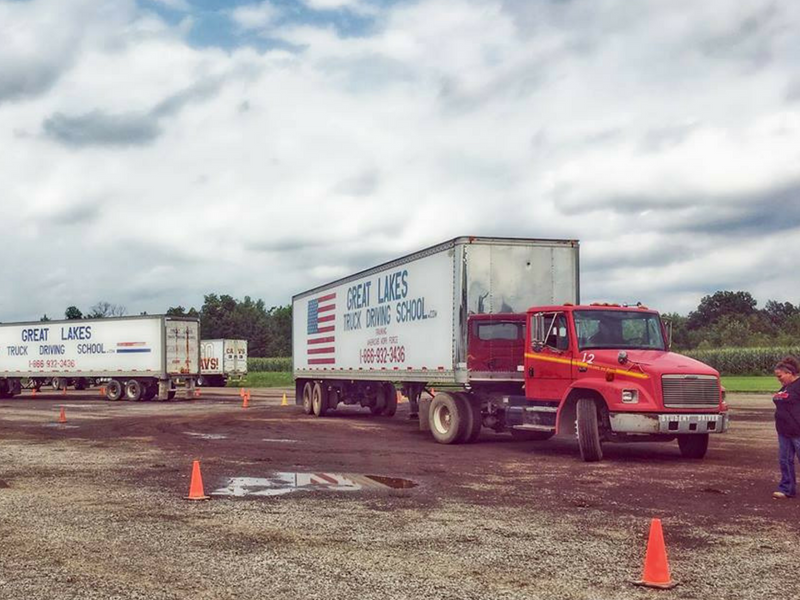 CLASS A CDL / MOBILE CRANE
CDL SKILLS / CRANE OPERATIONS TRAINING PROGRAM (300 CLOCK HOURS)
APPROVED FOR GI BILL® BENEFITS FOR ELIGIBLE VETERANS
COUNTY TRAINING GRANTS (WIOA, BVR, BWC, TAA)
PAYMENT PLAN
CDL CLASSROOM INSTRUCTION
Classroom Instruction consists of introducing students to the trucking industry, its regulations, laws, taxes, and standards. It covers a wide range of subjects to strengthen the student's knowledge in truck driving techniques, maneuvers and safety awareness.
DRIVING RANGE
Driving Range instruction consists of teaching students how to properly maintain their equipment, couple and uncouple tractor-trailer combination units, perform vehicle inspections, practice various backing maneuvers to advance the students skill level.
ROAD TRAINING
On road instruction introduces the students to various traffic situations and to various roadway systems to develop safe driving techniques. Students apply speed and space management, visual search, communication, shifting techniques, double clutching, progressive shifting, and defensive driving techniques to safely operate a tractor-trailer. A total of approximately 450 miles of on-road training is implemented to develop the students' performance level.
MOBILE CRANE OPERATIONS
Classroom instruction introduces students to the mobile crane. It covers a wide range of subjects including basic principles, rigging practices, crane safety, load dynamics, lift planning, and more. Hands-on training will allow the students to become familiar with the mobile crane and practice working on safety, movements, and lifts. Training will cover hand signals, charts, serial numbers, machine setup, crane stability, maneuvering the machine, rigging & rigging hardware, extending the riggers, and different picks
TOTAL PROGRAM HOURS: 300 Hrs.
TOTAL PROGRAM COST: $11,595
GLTDS DOES NOT ACCEPT CASH. ALL PAYMENTS MUST BE MADE BY CREDIT, DEBIT, CHECK, MONEY ORDER, ETC.
Effective February 1, 2022, anyone making payments with a credit or debit card will be charged a 3% card processing fee.
PROGRAM OBJECTIVES: This program is designed for individuals who have no CDL or mobile crane experience. Training prepares students for the CDL State Skills Exam, crane certification exam and entry-level employment as a tractor-trailer driver and/or mobile crane operator.
Full time – 7.5 Weeks, Monday – Friday, 8:00 AM – 4:30 PM
SCHEDULE
| | | |
| --- | --- | --- |
| Start Date | Expected Graduation Date | Holidays |
| TBD | TBD | TBD |
Closed Christmas through New Year's Day
Expected Graduation Date is calculated based on perfect attendance without any unexpected closures or delays. This date is subject to change.