Financial Aid
We are a Veteran Friendly School
Great Lakes Truck Driving School prides itself in offering affordable training programs and has many potential funding options for those who qualify. Students must qualify for the funding listed in order to receive an award. Students should discuss their eligibility for GI Bill® Benefits and/or Training Grants with their Admissions Representative. All other funding options should be discussed with the Financial Aid Office.
Financial Aid Resources
Financial Aid for Great Lakes Truck Driving School is available through:
Net Price Calculator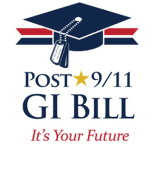 Post 911 & GI Bill Accepted Here
FAFSA
If you are interested in obtaining Federal Financial Aid for an eligible program, please visit www.fafsa.ed.gov and apply!
Apply Now
Financial Aid Office Personnel
The list of Financial Aid options available is constantly growing!
Doris Young - President/Owner

Phone:

440-236-3436

Fax:

440-236-3507

Email:

dyoung@greatlakestds.com
Holly Barta - Compliance Officer

Phone:

440-236-3436 x222

Fax:

440-236-3507

Email:

HBarta@greatlakestds.com
Melissa McClendon - Financial Aid Officer

Phone:

440-236-3436 x231

Fax:

440-236-3507

Email:

mmcclendon@greatlakestds.com